One Time Donation:
Recurring Donations:
Note: if you would like to donate another amount monthly please contact us and we will make that amount available on this site.
Donate online securly using the PayPal button to the left. Or if you prefer, checks can be made payable to Roy Kendall Ministries: 7748 Kennington Lane, Jonesboro, GA 30236 USA
It's Good to Know the People You are Supporting!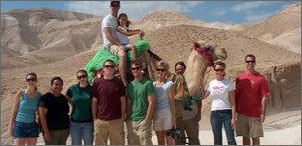 We are supported 100%, by FAITH, by people and groups who feel led of the Lord to help us. Thank you for your consideration in partnering with us in our ministry. Our support has dropped dramatically, due to the economic world crisis. We truly appreciate both One-Time Offerings and Monthly Pledges.

*All Gifts are Tax Deductible.
We want to know YOU! If possible, use the form to the right to make your contribution. This allows us to collect your name and address so we may contact you.
Join Us In Being An Elder Support Pillar
(One-Time Gifts of $1800 or $3200)

We believe the Lord has assured us He will send 24 of these larger gifts each year from people or groups who feel led to surround us (like the 24 Elders around the Throne!) with a substantial donation. it may require fund raisers like a rummage sale (clean out the garage!) or sacrificial giving as the Lord leads. Some can GO and some can GIVE, but we all share the same reward!

If you feel led to be one of these PILLARS, please select the checkbox "I Want to be a Pillar" in the form to the right.
Donation Commitment Form
Interested in Partnering with us in our Ministry? We lovingly accept any donations from willing hearts and pray that the seed you plant today will be a blessing in your life!